Do you feel at an impasse when communicating with one another? Not feeling like your partner is meeting your needs? Does it feel like your kids consume all of your time and energy? Struggling with navigating the challenges of a blended family? Are life transitions challenging your relationship? Trying to find your way back to each other after an affair? These issues and many more arise during a committed relationship.
If you are visiting this page, chances are you are considering seeking help. So why choose me? I take committed Relationships seriously. Research shows that all parties fair better (including children and adult children) mentally and physically in an intact family. That is a pretty important statistic! I take the time to gather information to understand how your relationship developed and where you are as a couple now. I use principles from John Gottman, ACT for Couples, The Couples Institute and my 40 years of Marriage to explore better options for you as a couple. I offer you tools and insight to improve your communication and the intimacy that comes with reconnection. I also offer Pre-Marital Counseling. All Couples are welcome!
I encourage you to come in and meet with me. The journey is seldom easy, but with determination and new insight, it can be life changing.
*Training in working with Neurodiverse Couples
*Not sure if you want to work on your marriage? Ask me about Discernment Counseling.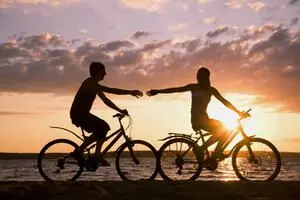 "A successful Marriage requires falling in love many times, always with the same person." Mignon McLaughlin